Occasions
New Jersey Limousine Service Limousine Ocassions.

Serving Monmouth County, Middlesex County, Mercer County, Union County, Ocean County, and Essex County areas. Prom Limousine Services, Wedding Limousine Services, Sweet 16 Limousine Services, Corporate Services, Car Service, Van Service, and much more.
Weddings and Proms are just a few of the services we provide. Don't hesitate to inquire about our services for a night on the town, Bachelor/Bachelorette Party, and Airport Service to just name a few. Give us a call and let us arrange your event today!
We keep all our vehicles on premise so that you can take a look at the vehicle of your choice when your are planning your event. Our large selection of vehicles and unique cars will make your occasion unique and enjoyable.
Please keep in mind, Corporate Accounts are always welcomed.
Any New Jersey Limousine Ocassion Services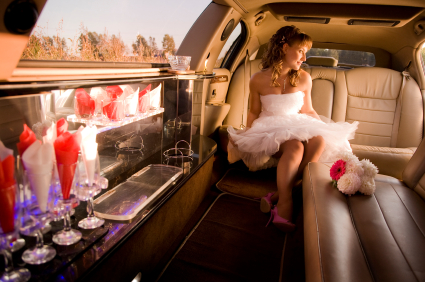 New Jersey Wedding Limousine Services
Arrive at your wedding ceremony and reception in luxury and style! Since 1989 we at express coach limousine service understand the importance of this special day and the memories that come with it. You can trust us to meet all your wedding day transportation needs. We ensure prompt arrival to allow adequate time to take some memorable photographs with the bridal party inside and by the limo before the ceremony.Read More On Wedding Limousine Service
New Jersey Prom Limousine Services
Ready for prom night ? End the year with a big bang by showing up in one of our stylish and luxurious limousines reserve express coach limousine for what is often the most memorable night of your high school days . We offer a variety of limos like hummer h2 ,cadilac escalades, and limo buses that come equipped with tinted windows , high tech gadgets , and state of the art sound systems. So wheater you need a limo for you and your date or to share a limo with other couples we will provide everthing you need to make your night very special !Read More on Prom Limousine Services >>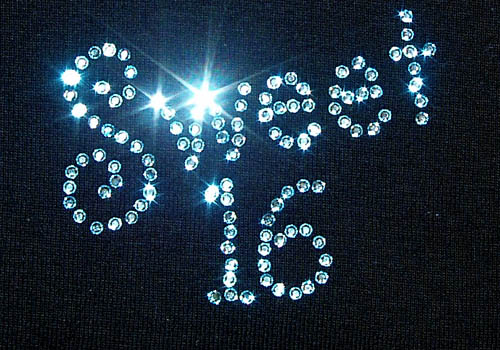 New Jersey Sweet 15 Limousine Service, New Jersey Sweet 16 Limousine Services
Your sweet 15 or 16 will be a day to remember, as you and your freinds travel around in your stylish limousine . Let express coach limousine drive you so your parents can relax knowing you are in good hands!Read More on Sweet 15 and Sweet 16 Limousine Service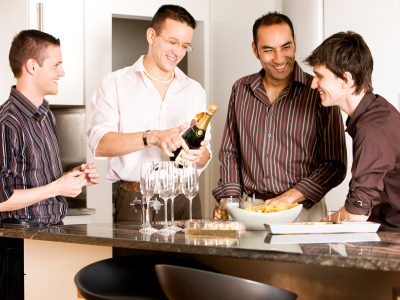 New Jersey Bachelor Party Limousines, New Jersey Bachelorette Party Limousine Services
Plan a night to remember for your bachelor or bachelorette party!take the worry out of the evening and travel in luxurious style and comfort . Let us take you and your entire partytoa a restaurant , club, bar, orgo from spot to spot are the tristate area. Renting one of our limos or limo buses is the perfect way to celebrate that one final big night out, so you relax and enjoy the party and let your chauffeur take care of the rest. Read More on Bachelor and Bachelorette Limousine Service
Nights Out On The Town
Our professional chauffeurs can drive you in one of our new stretch limousines or limo buses or just choose your choice of veicle on our fleet page its the perfect way to celebrate a special occasion . Going to nyc ? Philadelpia ? Concert? Casino ? Sporting event ? Let us make your night complete and ensure you an exciting yet safe time, because getting there is half the fun!
New Jersey Corporate Limousine Service, New Jersey Airport Limousine Service, New Jersey Pier Limousine Services
Express coach limousine service inc. Has been serving your comunity in transportation since 1989. We service all major airports and all passeneger ship terminals in the tristate area. Call express coach limousine service for 24 hour service you can trust. Just contact Express Coach Limousine Service. From getting your members of the board of directors to and from the airport, to bringing dozens of speakers and attendees to your conference, to getting VIPs to your major events, Express Coach Limousine Service offers unmatched expertise in transportation event planning. Read More on Corporate Limousine Services >>
All Express Coach Limousine, New Jersey Limousine Services:
Wedding Limousine Services
Prom Limousine Services
Casino Limousine Services
Anniversary Car and Limousine Service
Sporting Event Limousine Service
A Night On The Town Limousine Services
Corporate Event Limousine Services
Birthday Party Limousine Service
Bachelor Party Limousine Services
Bachelorette Party Limousine, and Bus Services
Mother's Day Car or Limousine Service
New Year's Eve Bus or Limousine Services
Concert Bus, Car, and Limousine Services
Graduation Limousine Services
Airport Transportation Service
Ships and Terminal Transportation Service